EMOUNDERGROUNDS
EMOUNDERGROUNDS
The EMOUNDERGROUNDS project is being implemented within the Interreg V-B Adriatic-Ionian Transnational Program 2014-2020 (ADRION). The project aims to promote and valorise identified cultural heritage (castles, fortresses and other cultural facilities with underground tunnels), thus contributing in a sustainable way to the attractiveness and competitiveness of selected tourist destinations using advanced information and communication technologies (ICT). The project will be implemented by a network of 10 project partners and 5 related partners from Italy, Greece, Croatia, Slovenia, Albania, Montenegro and Bosnia and Herzegovina. The role of the TO Bar is to coordinate all activities related to the promotion of the project and its results. The associated project partner from Montenegro is the Cultural Centre Bar. The planned duration of the project implementation is from January 2020 to June 2022. The total budget of the project is EUR 2,605,497, while the amount of EUR 150,255 has been allocated to the TO Bar. A grant amounting to EUR 127,716 will be provided from the project, while the participation of the TO Bar is EUR 22,538.
Latest News About Project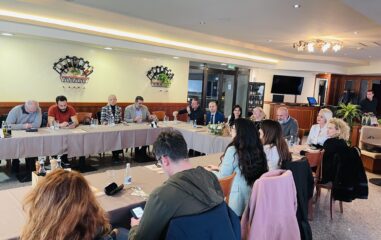 Turistička organizacija Bar, kao partner IPA Interreg programa "EMOUNDERGROUNDS", realizovala je projekat "Emocionalne" tehnologije za ...