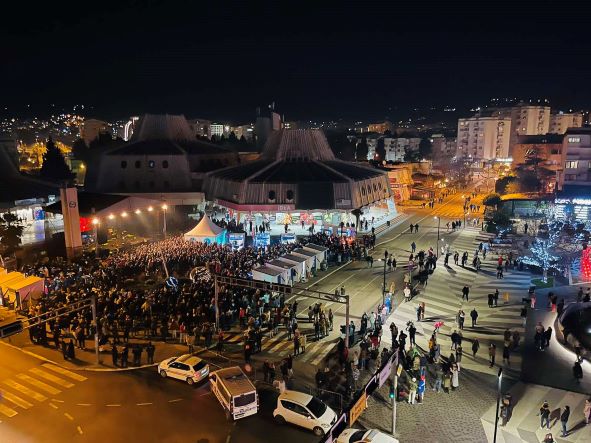 Barski novogodišnji hepening uspješno završen
Nastupima grupa Grim i Van Gogh kao i DJ Ćoske završen je Barski novogodišnji hepening.
U tzv reprizi Nove godine na Trgu Vladimira i Kosare okupio se veliki broj Barana ali i onih koji su
odlučili da noć provedu u gradu pod Rumijom.U Turističkoj organizaciji Bara koja je u saradnji sa Opštinom Bar organizator novogodišnjeg hepeninga zadovoljni su brojem posjetilaca koji su posjetili ovogodišnju manifestaciju.
"Mi smo se trudili da zadovoljimo različite muzičke ukuse tako da je svaka veče bila žanrovski različita", kazala je mr Nikoleta Nikčević, direktorica TO Bar.
Nikčević kaže da je tokom prazničnih dana, osim u noćnim satima, Bar posjetio veliki broj posjetilaca koji su uživali u lijepom vremenu koje je obilježilo novogodišnje praznike.
Poslednju noć ovogodišnjeg novogodišnjeg hepeninga obilježio je nastup regionalno poznate grupe "Van Gogh". "Mnogo puta smo do sada bili u Baru i uvijek je bilo veselo i zabavno sa puno energije. Kada si pored mora sve je drugačije", kazao je Zvonko Đukić Đule gitarista i pjevač grupe Van Gogh.
Barski novogodišnji hepening trajao je od 26. decembra i to je bila prilika da se, osim regionalnih zvijezda, publici predstave i domaći bendovi.